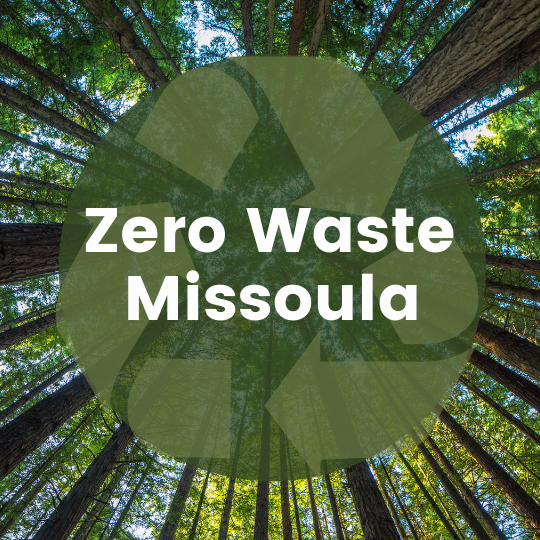 READY TO PUT YOUR PASSION INTO ACTION?
Join others working together as Zero Waste Missoula, a grassroots coalition convened by Home ReSource.
The mission of Zero Waste Missoula is to lead the community in the effort to conserve and recover all resources in ways that contribute productively to the natural systems and economies of Western Montana.
Zero Waste Missoula was the genesis of the Zero Waste movement in Missoula. Its members were instrumental in the creation and adoption of the Missoula Zero Waste Resolution in February 2016. The partnership between Home ReSource and Missoula County Public Schools emerged from strategic planning done by Zero Waste Missoula in summer of 2016.
Contact Zero Waste Missoula by sending an email to learn@homeresource.org.
Join the Zero Waste Missoula listserv
WE BELIEVE:
Waste is not inevitable and is a significant and untapped resource
Our community can substantially reduce the amount of resources we send to the landfill as waste through an integrated approach to waste reduction with a Zero Waste goal
Through education, engagement of local business leaders, and leadership from citizens and local government our community can lead the region in moving toward Zero Waste
A robust reuse sector can contribute to building a vibrant and sustainable Missoula economy
WE KNOW:
Every day, the Missoula Landfill is lined with valuable resources that could otherwise be reused, repaired, repurposed, remanufactured, upcycled, recycled, and composted
Reducing waste builds climate resilience in two ways:

by reducing emissions required to convert virgin resources into new goods and get them to market, and
by reducing landfill emissions caused by discarded organic matter, including food scraps, grass clippings, cardboard, and carpet

Montana's current recycling rate of 17% is well below the national average of 34%; Anecdotal evidence suggests Missoula's recycling rate is well below the state average
The reputation of Missoula as a "green" summer tourist destination is marred by insufficient recycling
Diversion activities create opportunities for jobs, volunteerism, and social service in our community
WE ADOPT:
The definition of Zero Waste and the Zero Waste Community Principles, developed by the Zero Waste International Alliance (zwia.org), and identify three key goals, which are paraphrased here as:
Producer responsibility: industrial production and design (upstream)
Community responsibility: consumption, discard use and disposal (downstream)
Political responsibility: ensuring action by helping stakeholders work together toward a Zero Waste goal
Zero Waste Missoula in the News:
New coalition targets Missoula's waste stream – Missoulian, March 31, 2015