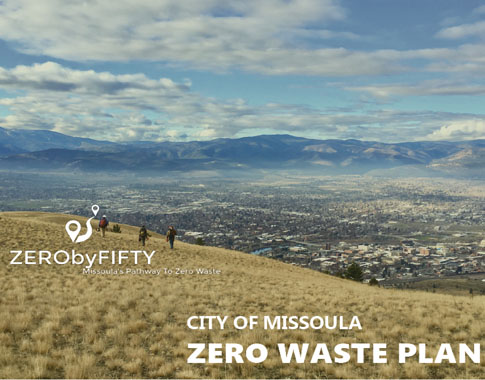 The adoption of the Missoula Zero Waste Resolution in February 2016 set in motion the City's Zero Waste planning process. Home ReSource was the City's key partner on the Zero Waste Leadership Team charged to steward that process. From designing and facilitating community listening sessions to defining the ZERO by FIFTY framework and drafting the plan, Home ReSource provided leadership and expertise at every step of the way. On August 6, 2018, Missoula City Council adopted the ZERO by FIFTY Zero Waste Plan.
Home ReSource remains at the forefront of Missoula's Zero Waste movement. We continue to work with the City as well as with, in, and for the community.
For more information about the ZERO by FIFTY effort, visit the City of Missoula Zero Waste webpage.
For Zero Waste tips, blog posts, resources, and events, visit zerobyfiftymissoula.com, the one-stop-shop for all things Zero Waste in Missoula.