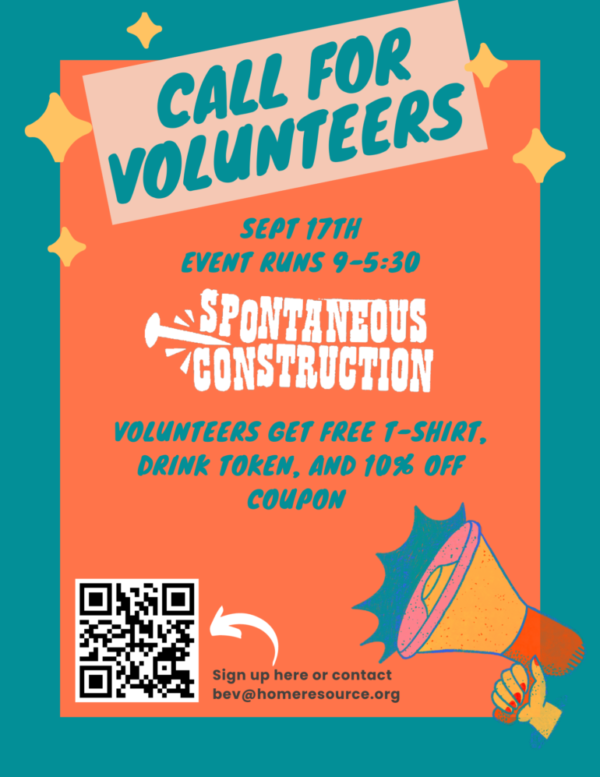 Interested in reuse?
You can help by organizing one of our materials departments, unloading donations, denailing lumber, sorting paint, or any number of daily activities that keep Missoula's wheels of reuse turning.
Got skills?
Perhaps you could assist with one of our skill-building workshops or FixIt Clinics.
Have a curious mind?
Help research building technologies or alternative uses for materials in the waste stream as part of an internship.
Looking for some non-profit experience?
Help at our fundraising events like Spontaneous Construction for an inside look at how we raise funds and awareness for our Community Sustainability Programs.
However you want to plug in, we'd love to have your help and provide you with the best volunteer experience for your interests and skills.
Sign up today! Sign up through the form below and please watch our short COVID-19 safety protocol video prior to coming into the store!